Corporate Retreat
Whether its team building or goal setting, engage us for a tailored programme held at the farm. Our unique green setting provides a tranquil environment away from the office. Our farms have much to offer and we have worked with more than 50 corporations on team building, learning journeys, CSR in the sustainability space and ESG-related workshops/activities. We look forward to planning this with you.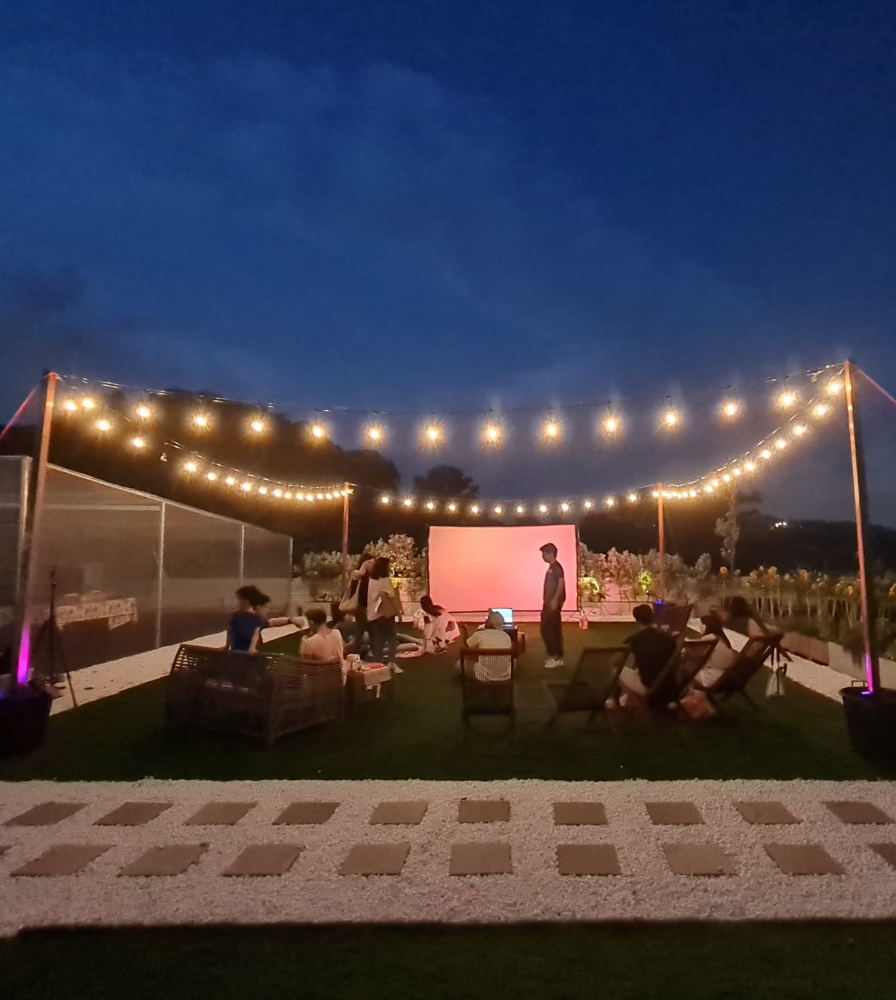 The Outpost
The Outpost is a multifunctional outdoor space decked with plants and night lights, suitable for team bonding games, activities and after-hour chill out lounge. (Think beer-pong, outdoor cinematic experience, or event band-jamming)
The Lawn
The lawn is a large open space with a green wall focal point backdrop - perfect for ceremonial-type program or event that needs to host a lot of people. It is also a great space for outdoor activities like team bonding yoga, mass meditation or competitive telematch.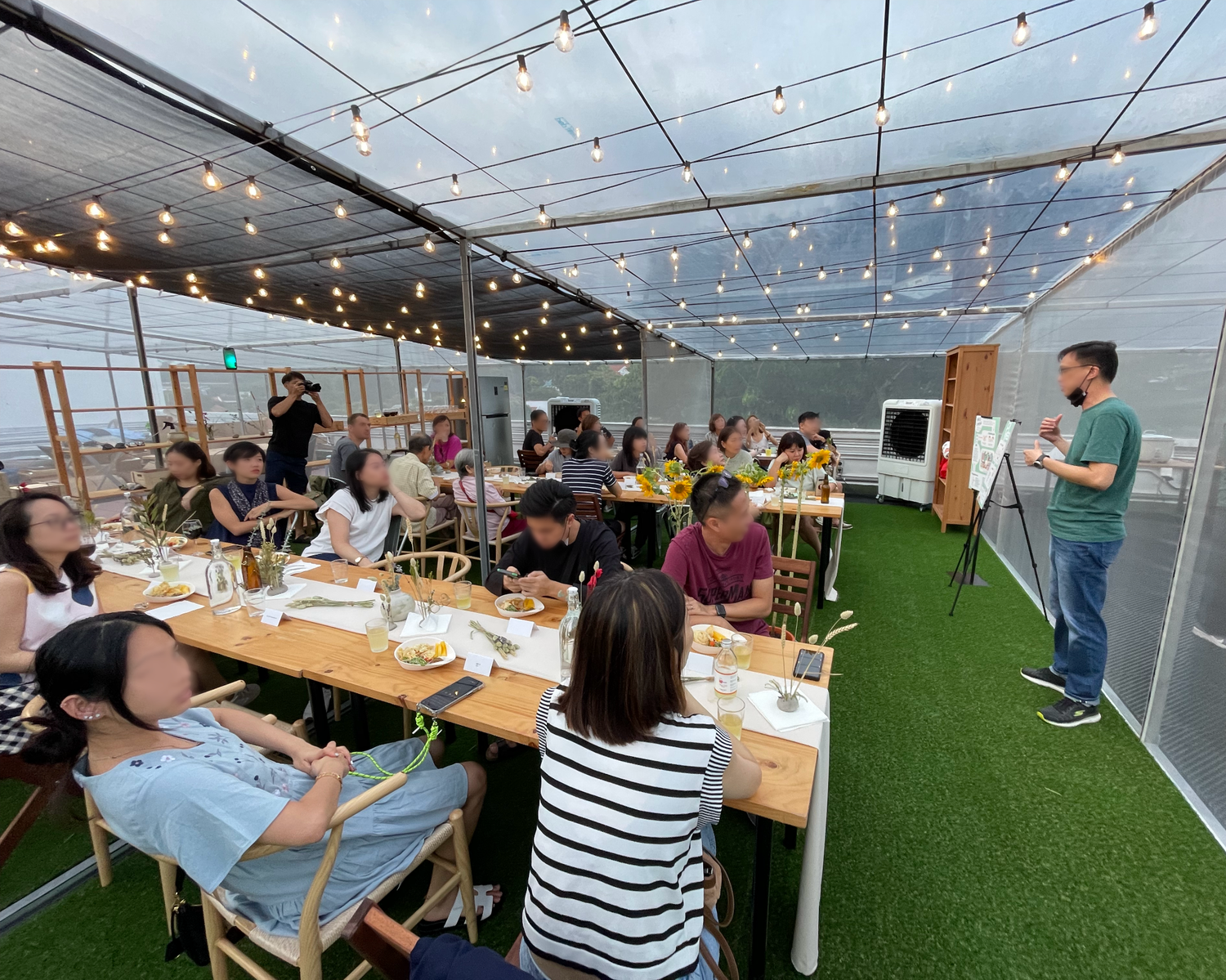 The Greenhouses
Indoor and conducive, spacious dinging or meeting facility for your brain storming, workshops or goal setting meetings. Equipped with air coolers, lights, whiteboard, flipboard, and necessary furniture, we can tailored to your every needs.
Corporate Retreat Program
A different kind of EOY planning & eco-retreat

Location: City Sprouts Henderson

Suitable for large group staff retreat of 80 pax

9:00am - 9:45am: Signature Farm Tour
9:45am - 10:00am Break
10:00am - 12:00pm Use Of Space For Year End Planning
12:00pm - 1:00pm Lunch Break
1:00pm - 3:00pm Use Of Space For Year End Planning
3:15pm - 4pm Add-on Activities with City Sprouts
An evening for Team Bonding

Location: Sky Sprouts Bukit Timah

Suitable for small team staff retreat of 30pax and below

6:30pm - 7:10pm Mindful Sunset Yoga (40mins)
7:10pm - 7:30pm Kick start Happy-Hour with Farm-to-table Mojito (20mins)
7:30pm - 9:30pm Picnic by the lawn and Movie Screening (2hrs)
Bespoke

Looking for something else? Email us at hello@citysprouts.com.sg. We'll be happy to tailor something for you.
Space Rental

Plan to run your own retreat? You can also simply rent our rooftop garden spaces for your programs. Contact us via hello@citysprouts.com.sg for a schedule site visit or proposal.
Other programs offered
Guided Farm Tours

Learning Journeys

Volunteer

Events & Workshops