Junior Entrepreneur Camp | Launch Special
Join us for a 5 days adventure of creativity and entrepreneurship where we dive into business magic!
Unleash your imagination through hands-on activities, develop essential business skills and feel the exhilaration of transforming ideas into reality. Each day is a whirlwind of challenges, games, and surprises to ignite your inner genius. Foster collaboration with exciting team projects, nurture a growth mindset with inspiring activities, and master the art of delivering confident pitches. Get set to shine as the business superstar you were destined to become! 🌟💡
Camp Details:
🚀 Junior Entrepreneur Camp
📍Vidacity, 
3A Pasir Ris Drive 6, Singapore 519422
📆 18-22 December 2023
⏰ 8.30am-12.30pm
Regular price
$320.00 SGD
Regular price
$378.00 SGD
Sale price
$320.00 SGD
Unit price
per
Sale
Sold out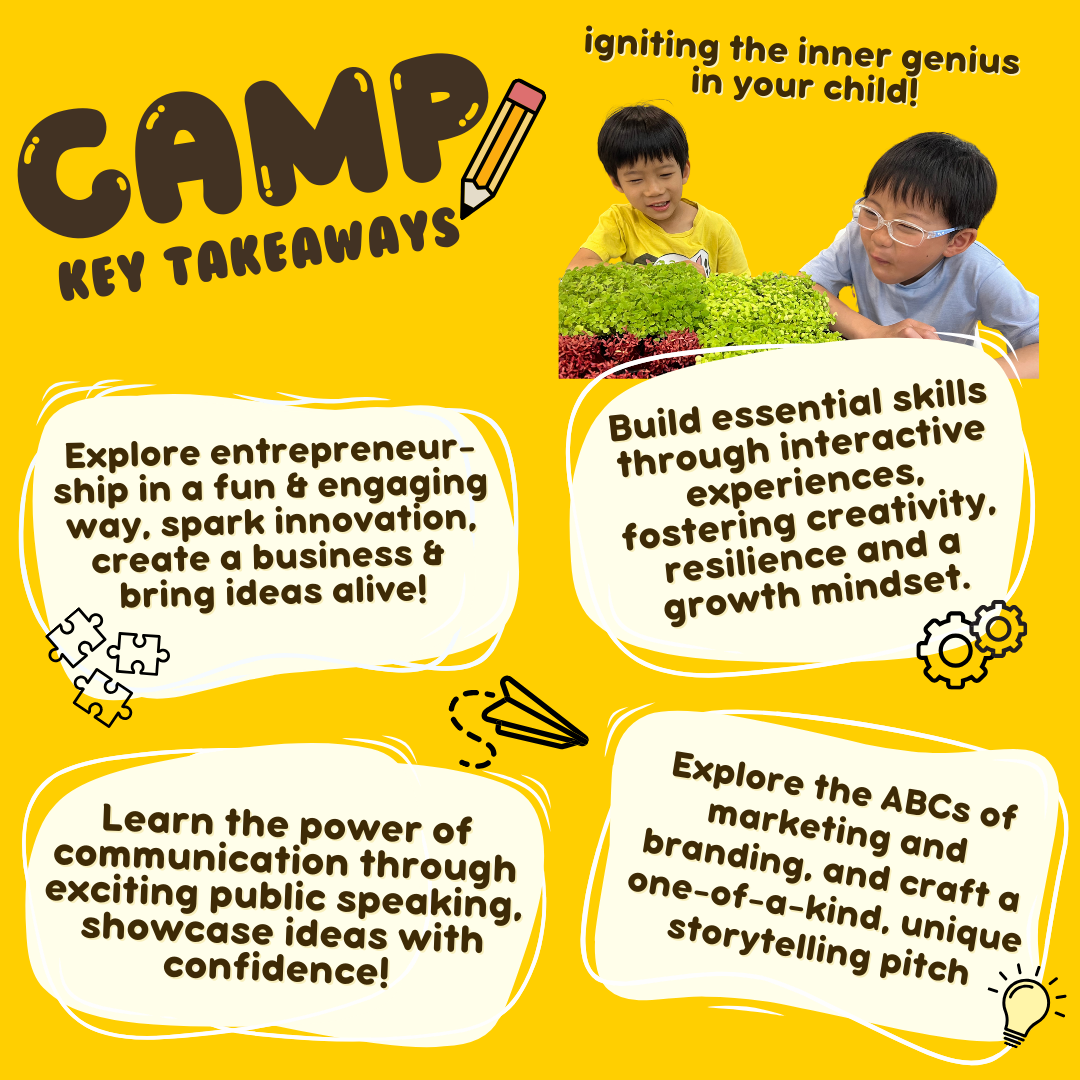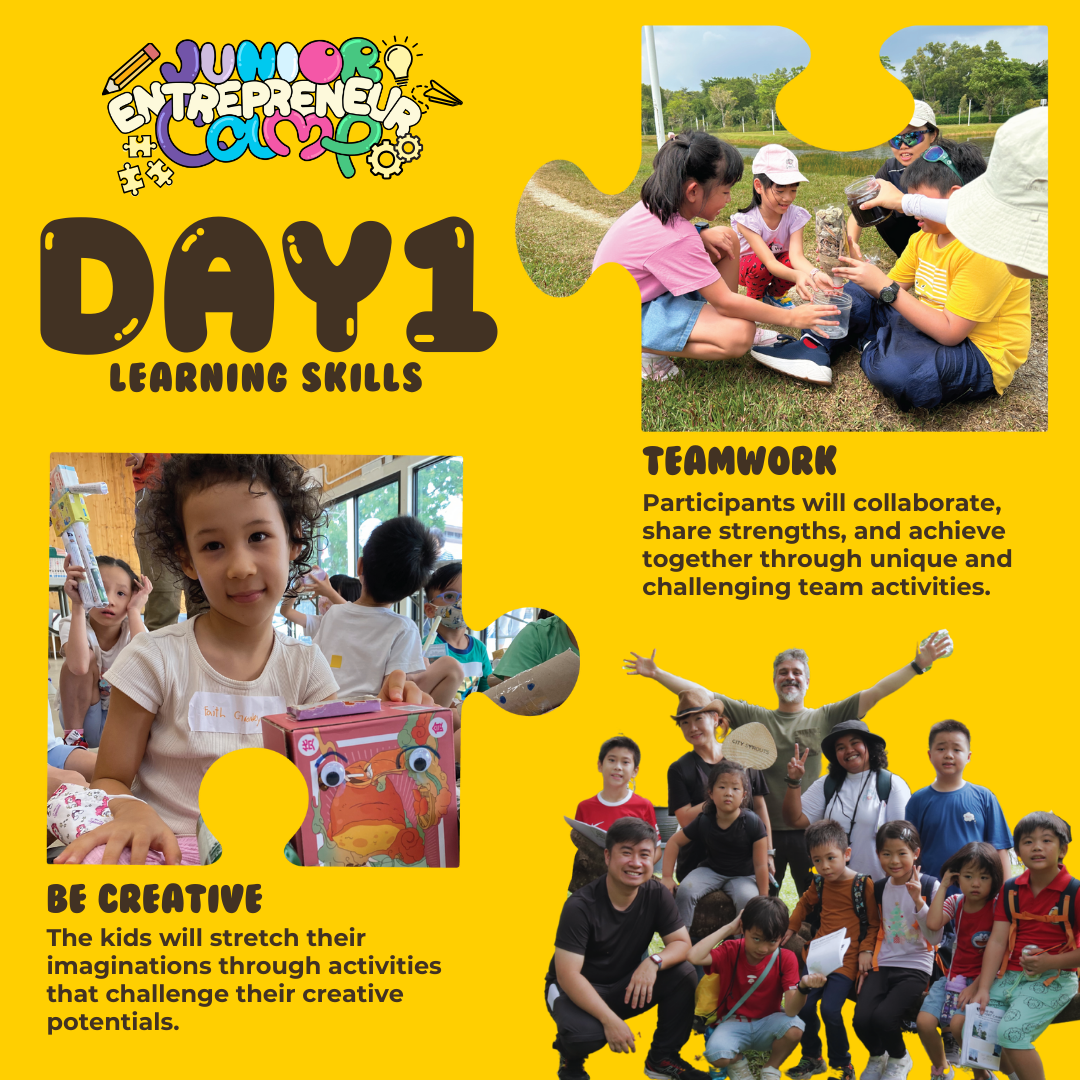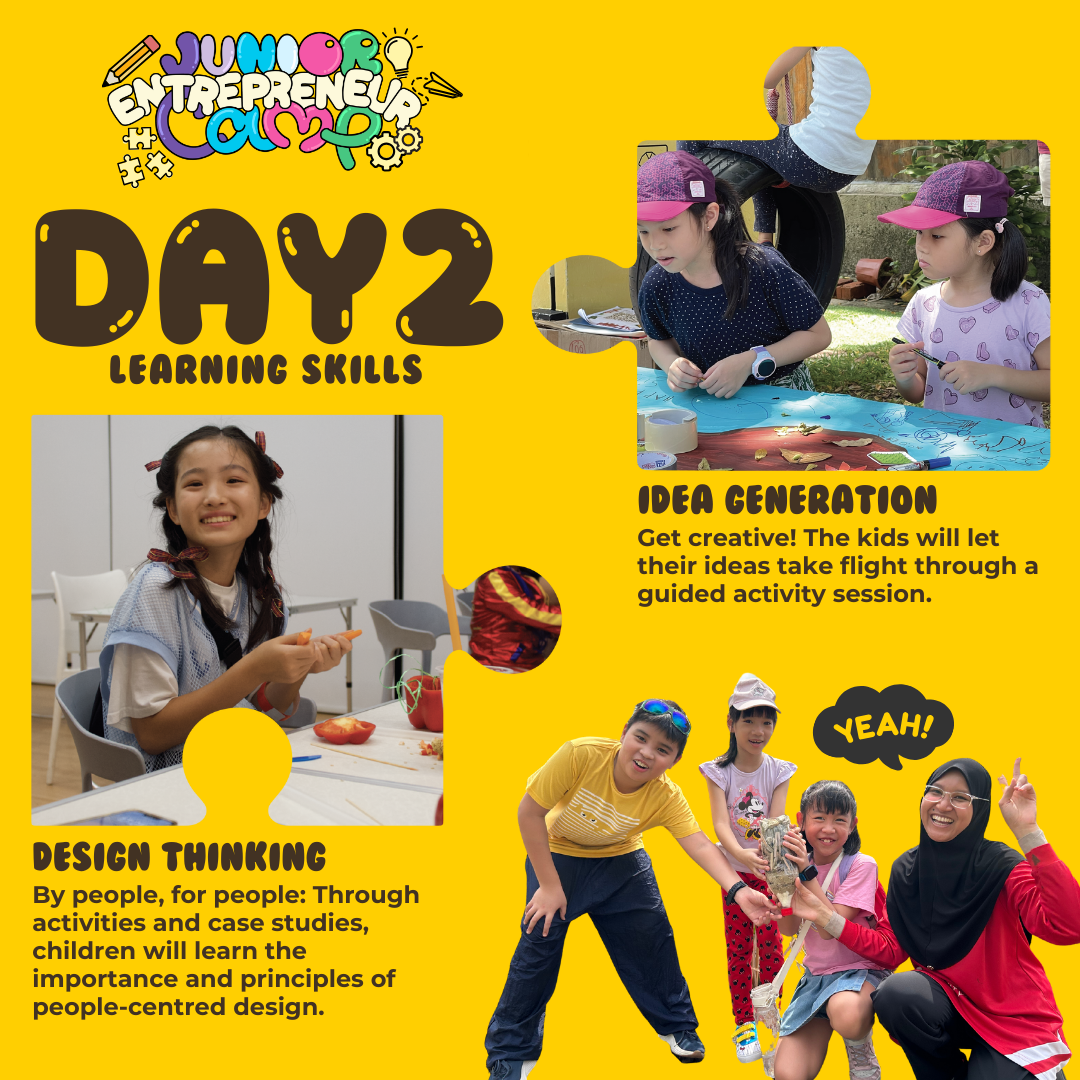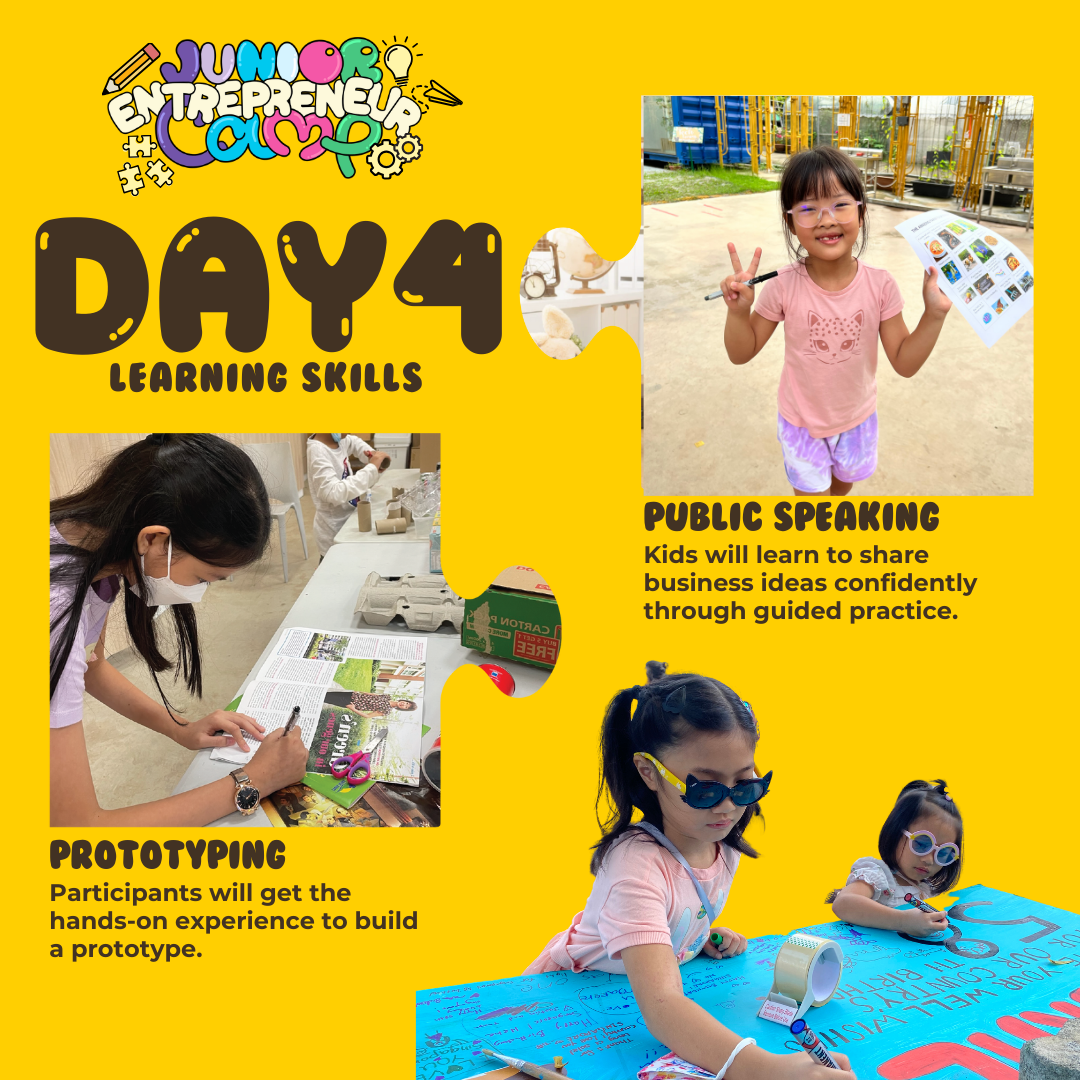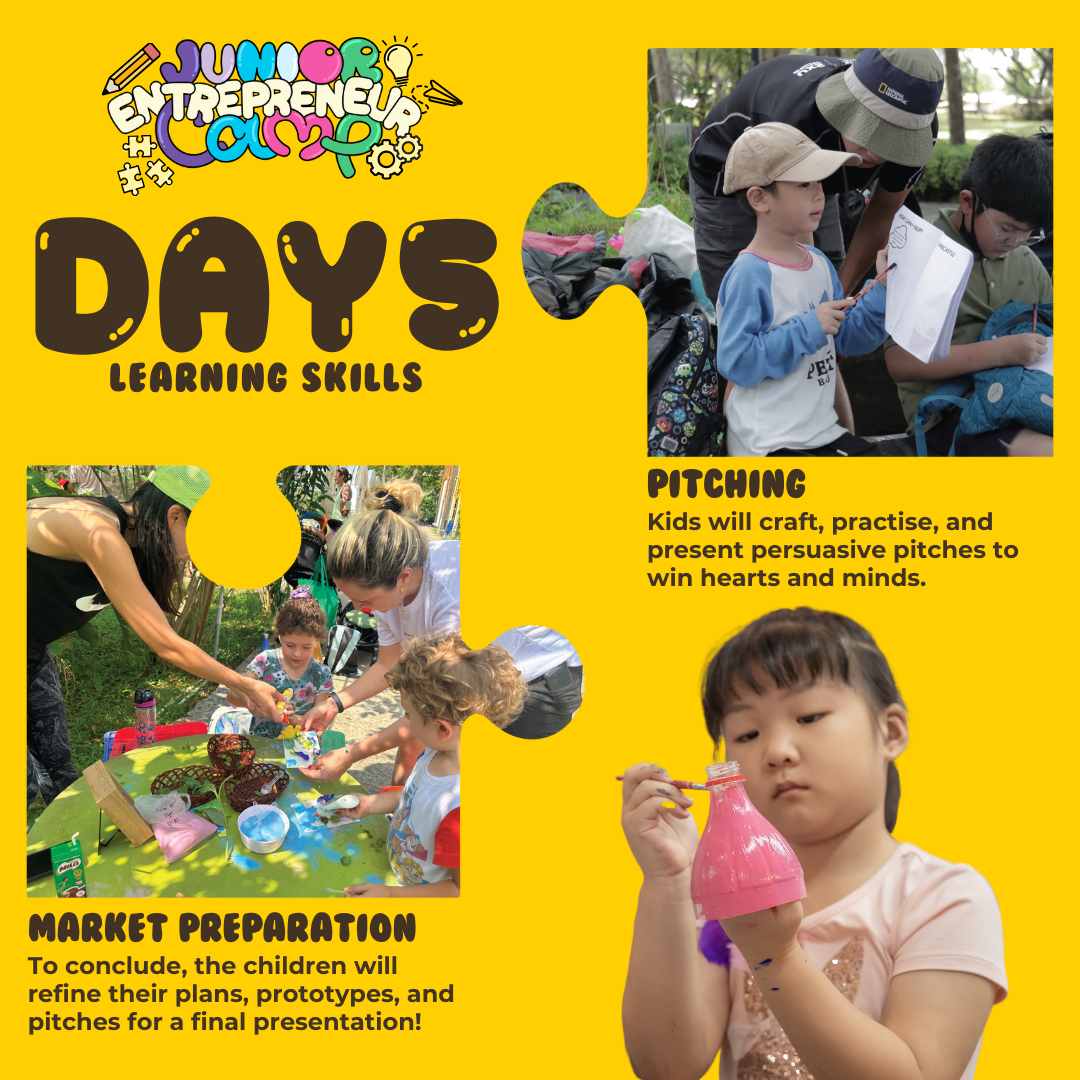 Junior Entrepeneurship Overview
Welcome to our Entrepreneurship Camps, where we are dedicated to empowering children with the essential skills, mindset, and knowledge needed to embark on the journey of becoming successful entrepreneurs. Our camps are meticulously designed to cultivate creativity, ignite innovation, and instill self-assurance in young minds.
Key Takeaways for our Entrepeneurship camp!
Practical Skill Development

Discover a transformative learning experience at our Entrepreneurship Camps, where children don't just learn about entrepreneurship but actively engage in hands-on activities to develop practical skills. From idea conception to implementation, participants gain invaluable insights and tools, setting them on a path to turn their visions into reality.

Fostering a creative mindset

Our camps prioritize the cultivation of a creative mindset. Through innovative activities, brainstorming sessions, and exposure to real-world challenges, children will develop the ability to think outside the box. We aim to ignite and nurture the spark of creativity within each participant, fostering a mindset that sees problems as opportunities and encourages out-of-the-box thinking.

Confidence & Resilience Building

Beyond business skills, our camps focus on building confidence and resilience. Participants are guided through experiential learning, teamwork, and mentorship, developing the self-assurance to navigate uncertainties. Embrace failures as stepping stones to success, equipping your child with the resilience needed for the dynamic entrepreneurial journey ahead.
Camp Schedule & Itinerary
FAQs: Don't Worry! Your Every Concern Addressed!
What is the age requirement for my child to attend this camp?

Our Junior Entrepreneur Camp is most suitable for children aged 8 to 12 years old.
Where is the meeting and pick-up point?

For your convenience, location for both meeting and pick-up point is the same. The meeting and pick-up location is is set at our new space at Vidacity - 3A Pasir Ris Drive 6, Singapore 519422.
Will there be food provided?

As this is a day camp from 8am to 12:30pm, food will not be provided. You are encouraged to pack snacks for your child as there will be regular snack and water breaks throughout the camp.
Our Juniors Entrepeneur In Action!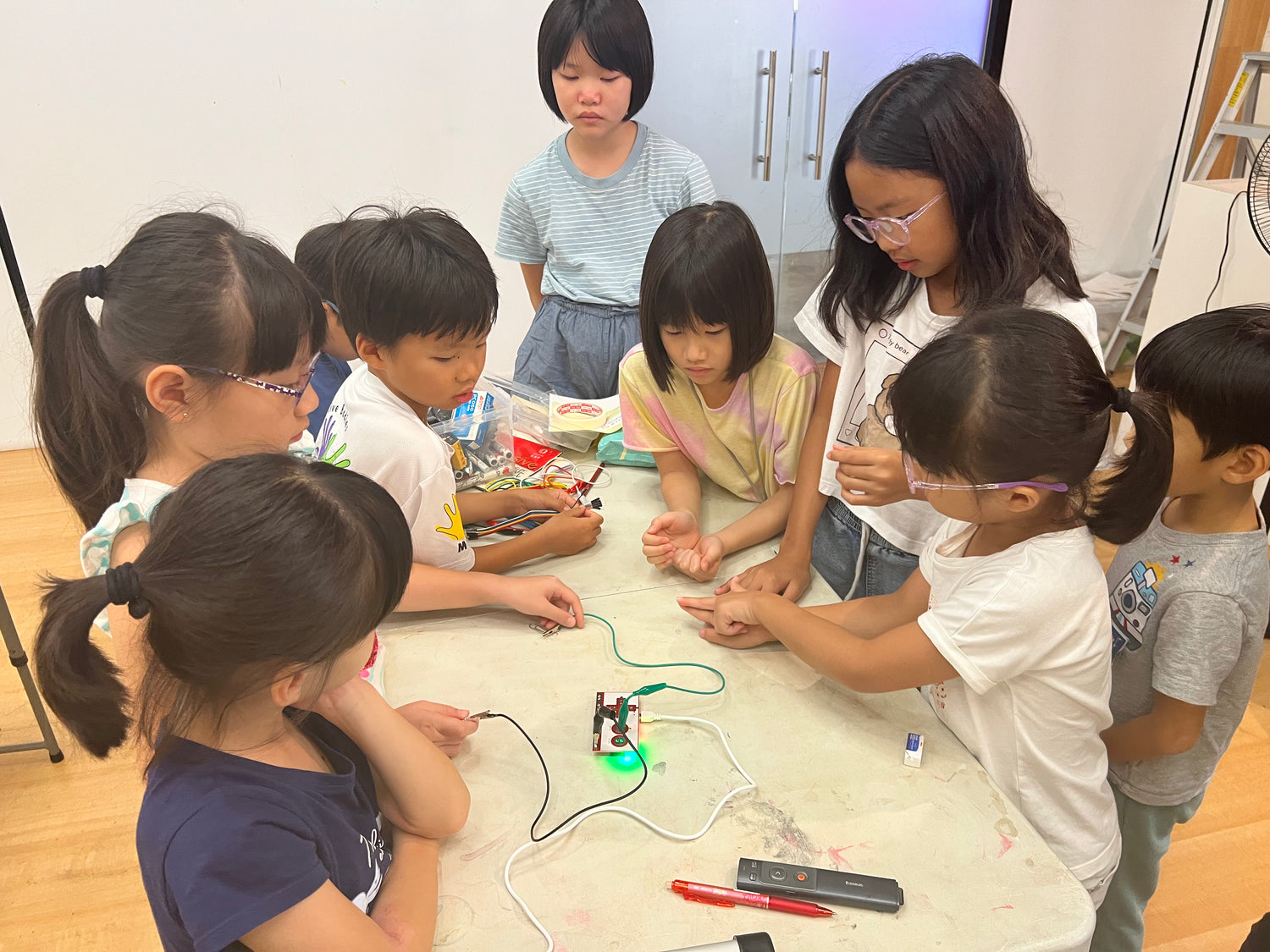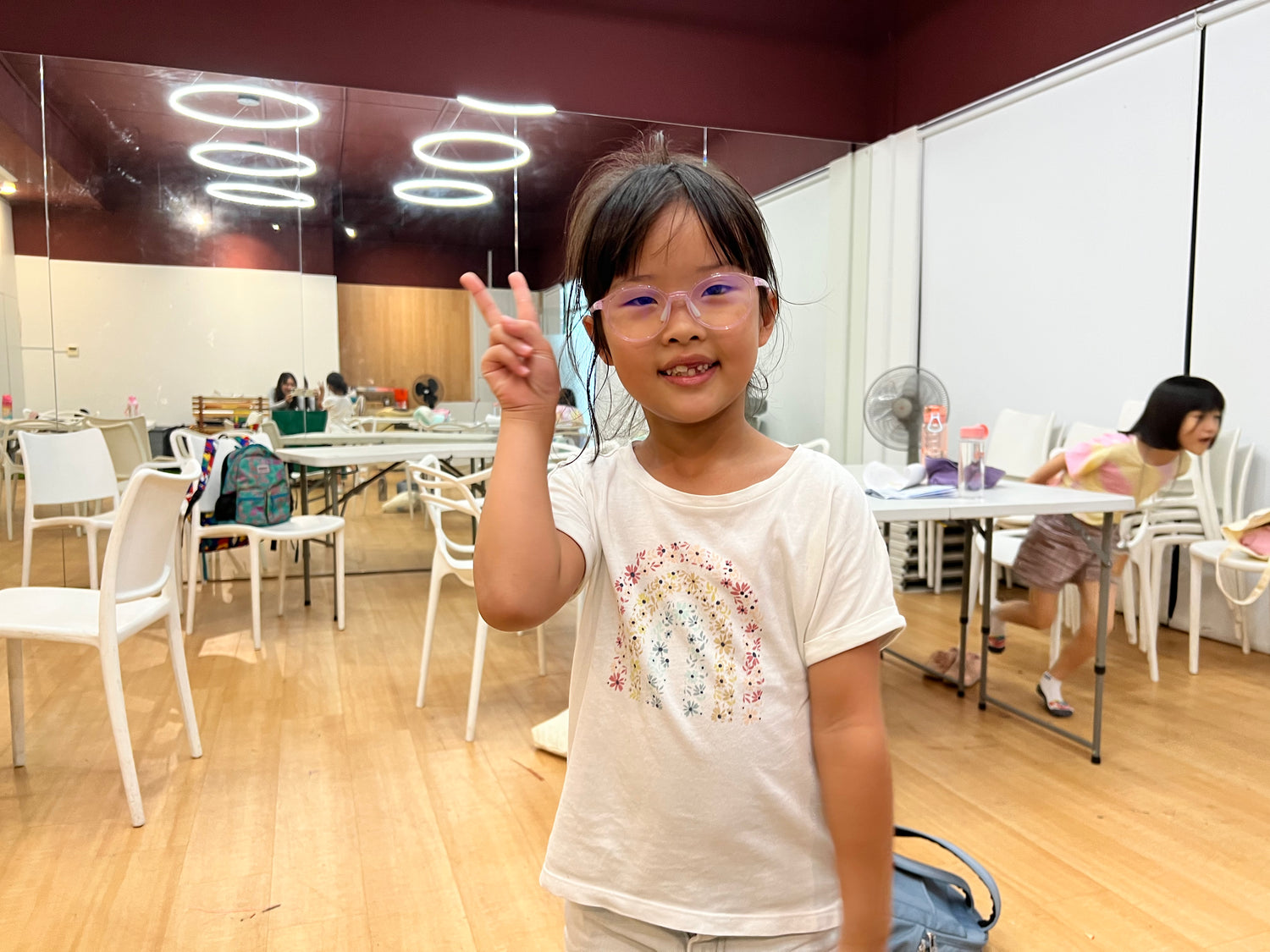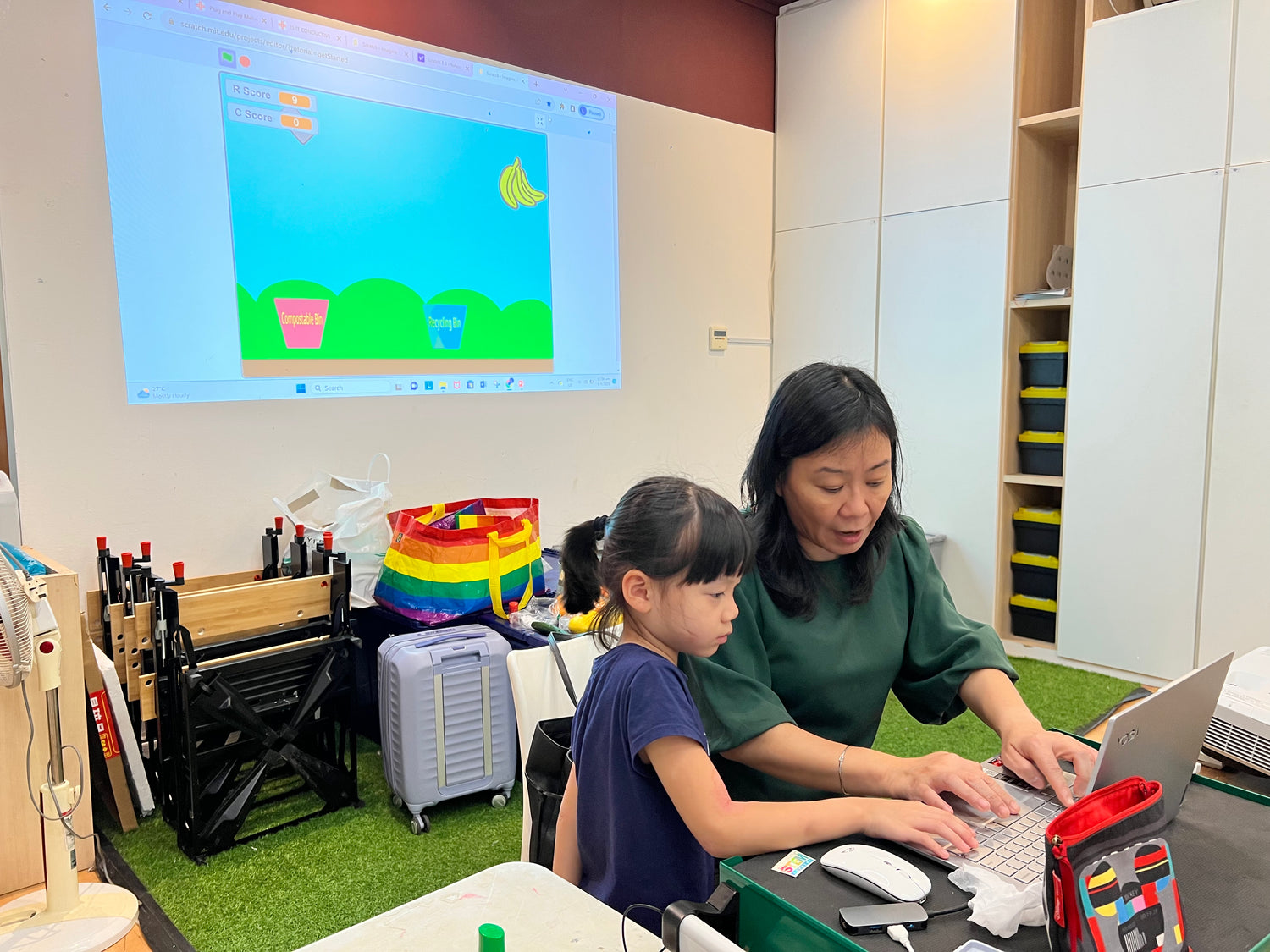 Can't make it on these dates?
We can also host for a private group of 8 children. Simply email us your preferred dates to hello@citysprouts.com.sg and our team will check on our availability for your dates.
Contact Us
Refund Policy

A minimum number of participants is required for the programme to begin. A full refund will be refunded in the form of credits should the minimum number is not met. There will be no refund for cancellation two weeks prior to the date of the programme.

PDPA Notice

Please note that photos and videos may be taken during activities for the purpose of use on social media,  in e-newsletters and on our website. All media will not be used for commercial purposes, or in any manner that would exploit or cause malicious representation.

Indemnity Notice

As a participant, you acknowledge and waive all liabilities and claims that may arise from risks of injury, risks as a result of an encounter with the animals & plants, heat related injuries and illness including but not limited to heat exhaustion, sunburn and dehydration.