Kids Holiday Camps
Regular price
Sale price
$59.40 SGD
Unit price
per
Sale
Sold out
Are you looking for curiosity-driven learning during the School Holiday season for your child? Launched as a series - Woods · Creek · Sea, our kids holiday camp is 3 days of outdoor fun for kids 6-10 years old.
WOODS: March School Holiday and Spring Break
Make the most out of their holiday with 3 days of outdoor activities planned around forest and its environment. Day 1 involves nature inquiry, taking ownership of the tools given, journaling their observations. Kids will be orientated on how to use binoculars and magnifying glass to inquire the biodiversity around them. Day 2 brings them out on an excursion, an immersion in the nature with eco therapy, learn about fallen tree ecosystem, myths of cicadas and camp crafts. Kids will learn about teamwork and resourcefulness. Day 3, we continue to weave in what they have learnt, bringing a closure to everything with mindfulness activities, building a project (shelter/fortress) together with their new camp friends, playing in the wild, clouds observing and so much more.
Each participating child receives a complimentary Journal, Jumbo Pencil and will be equipped with communal Binoculars and Magnifying Glass.
Price:
· $250 per child (excl GST) for Full Experience 3 days camp
· $55 per child
(excl GST) for Day 1 only
Venues, Dates & Time
 Venues
Dates
Time
City Sprouts  (SOLD OUT)
102 Henderson Rd, Singapore 159562

13 – 15 March 2023


(Mon-Wed)

Day 1 to 3:


8am - 12pm

City Sprouts (SOLD OUT)


102 Henderson Rd,

 Singapore 

159562

27 – 29 March 2023


(Mon-Wed)

Day 1 to 3:


8am - 12pm

City Sprouts


102 Henderson Rd,

 Singapore 

159562

3 – 5 April 2023


(Mon-Wed)

Day 1 to 3:


8am - 12pm

Sky Sprouts, Bukit Timah

 

(SOLD OUT)
Rooftop of Link@896, 

Singapore 589472

15 – 17 March 2023
(Wed-Fri)

Day 1: 3pm - 7pm


Day 2 & 3: 8am - 12pm

Sky Sprouts, Bukit Timah  

(SOLD OUT)


Rooftop of Link@896, 

Singapore 589472

10 – 12 April 2023
(Mon-Wed)

Day 1 to 3:


8am - 12pm
Share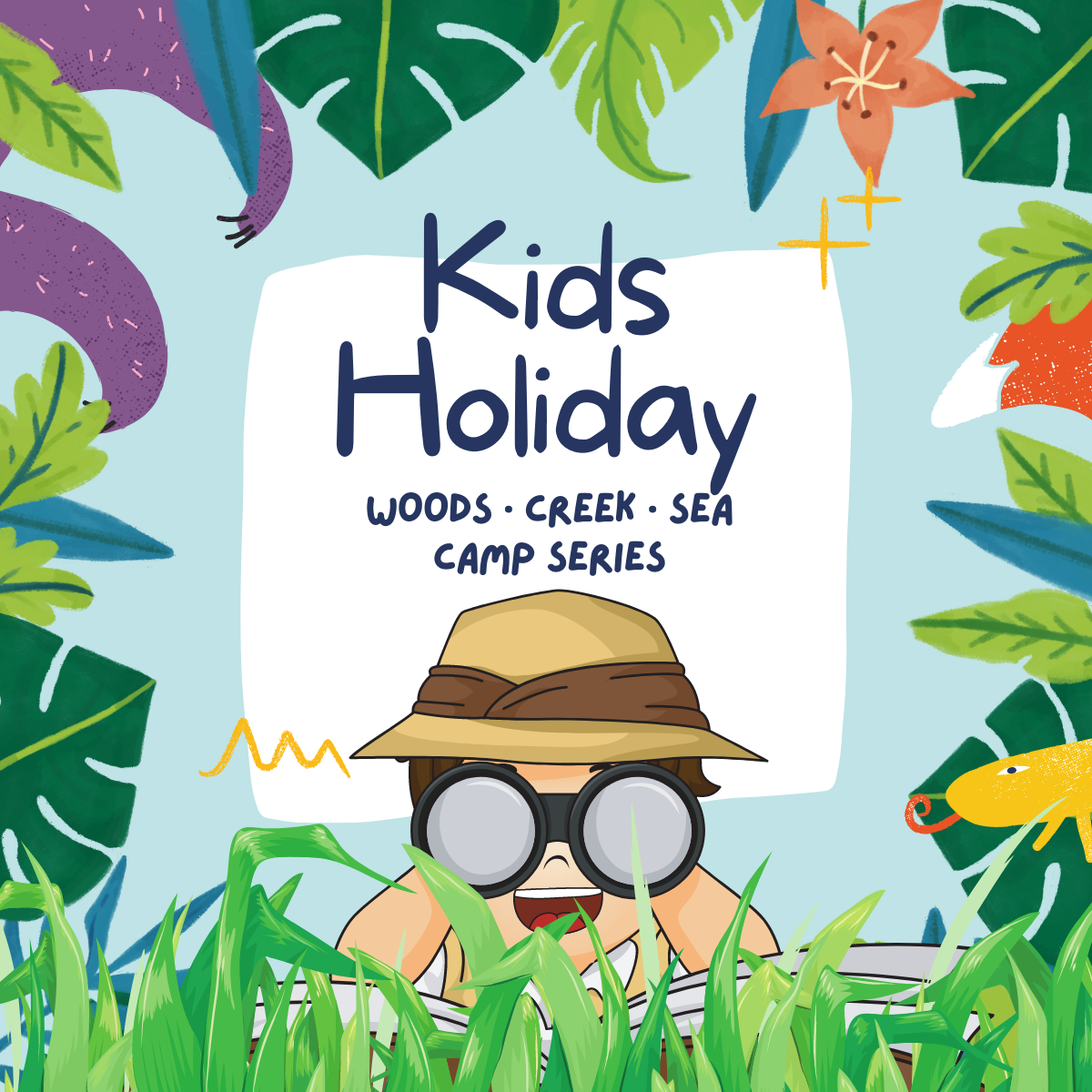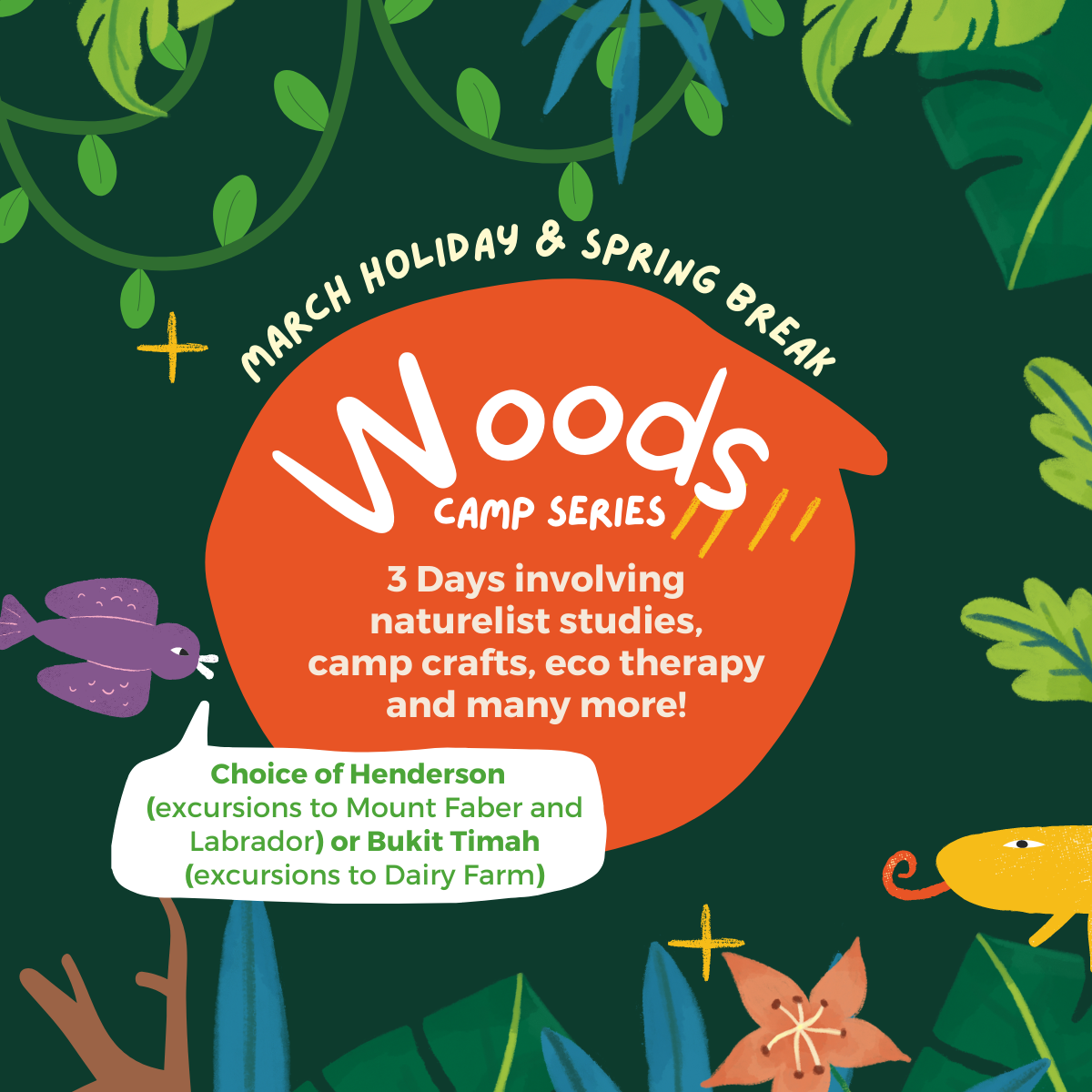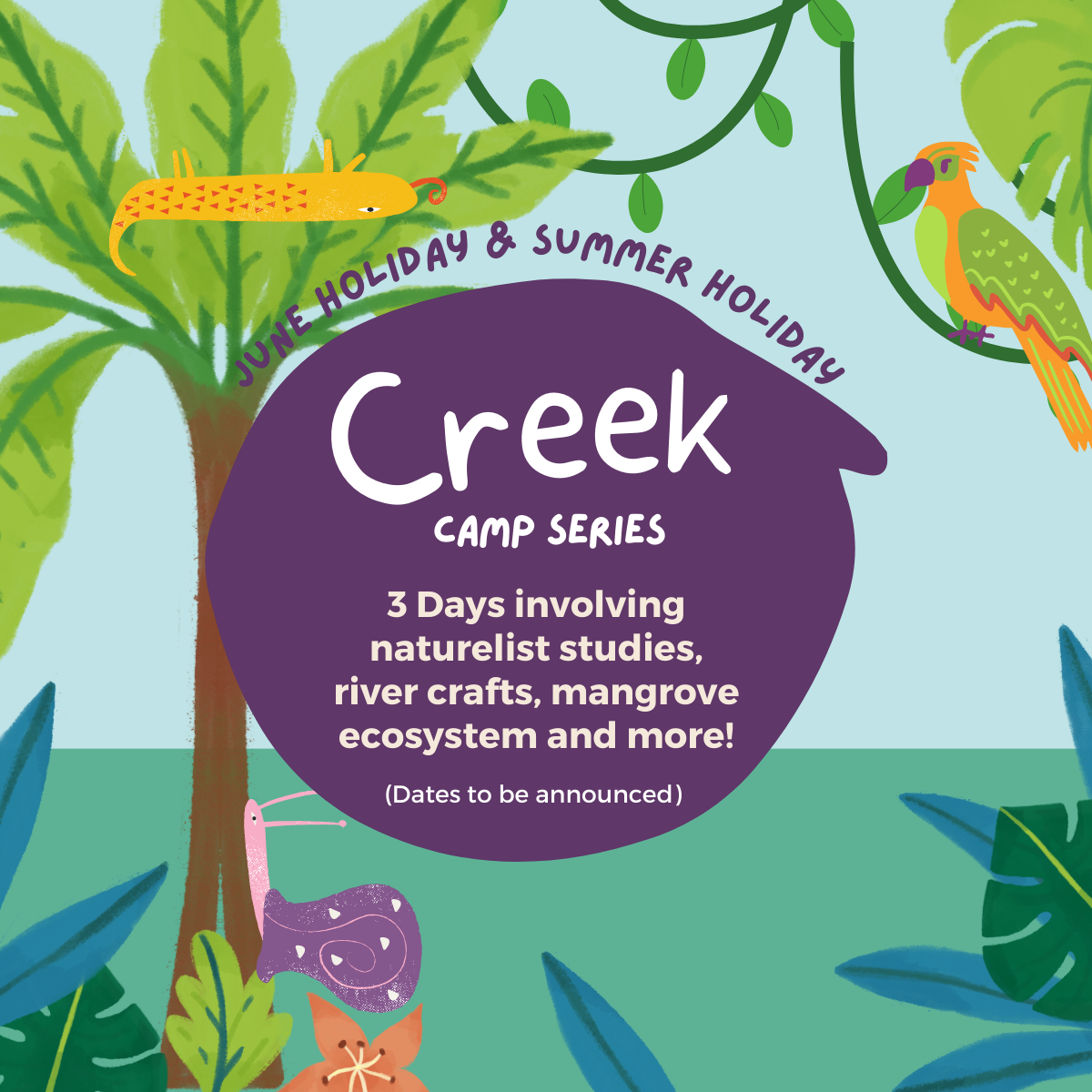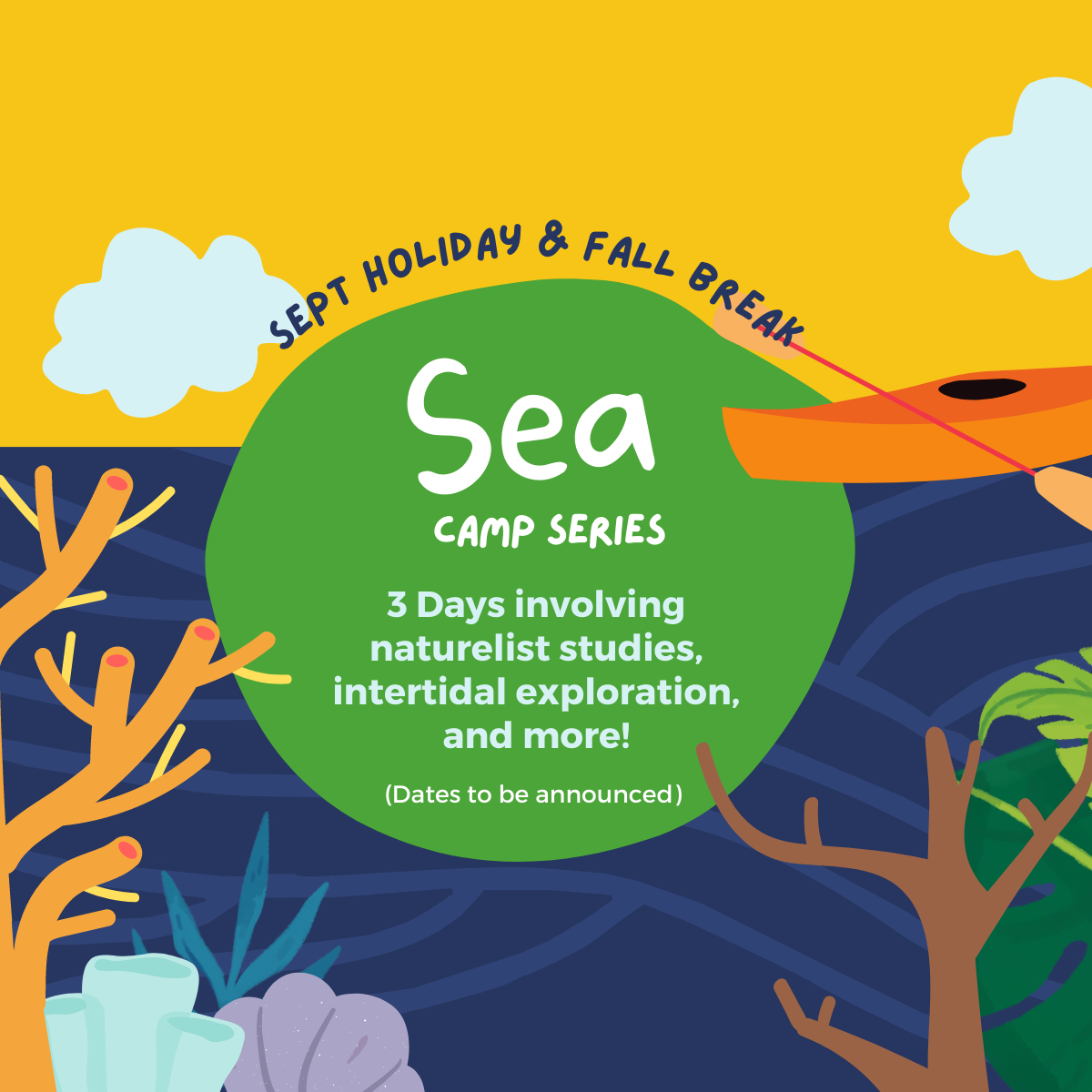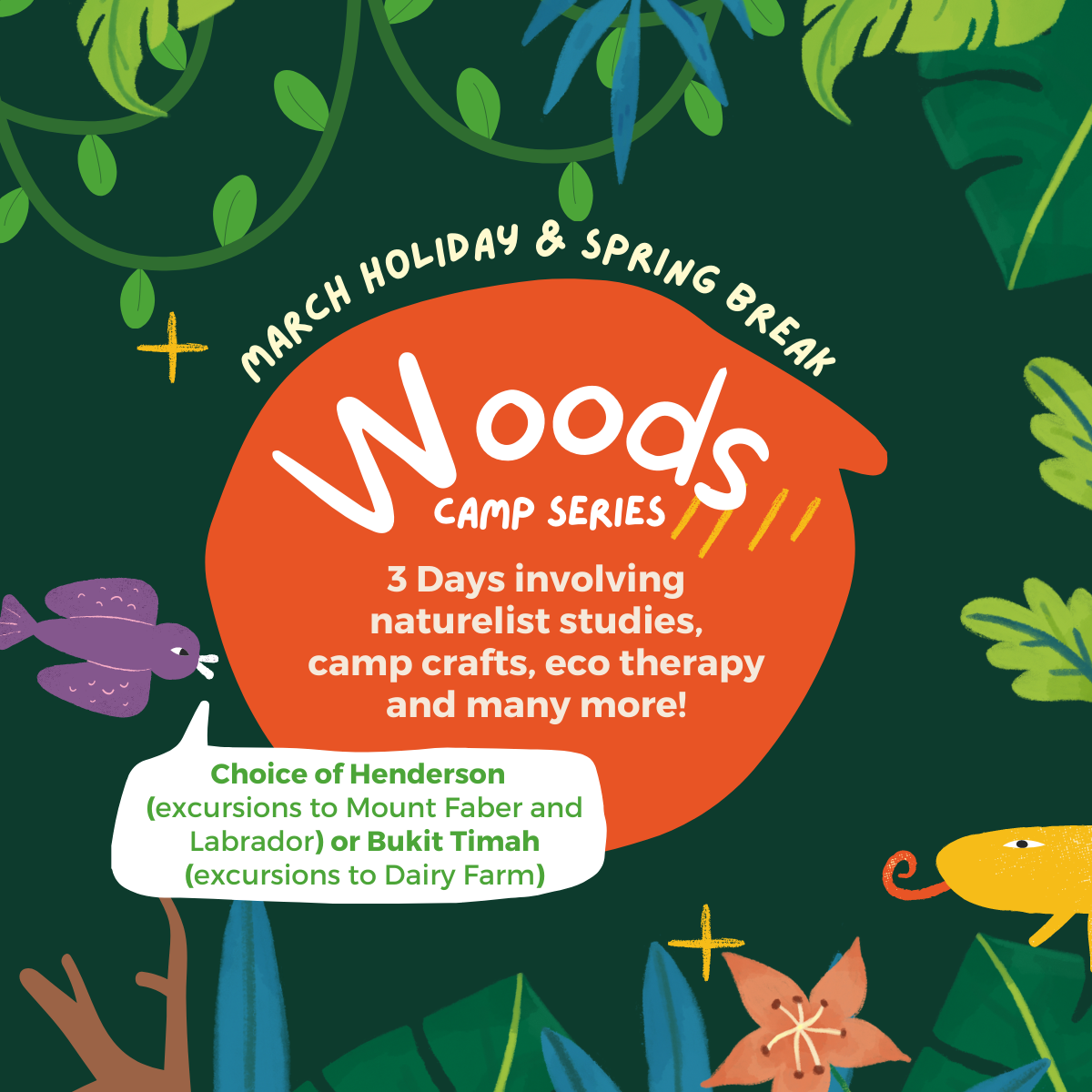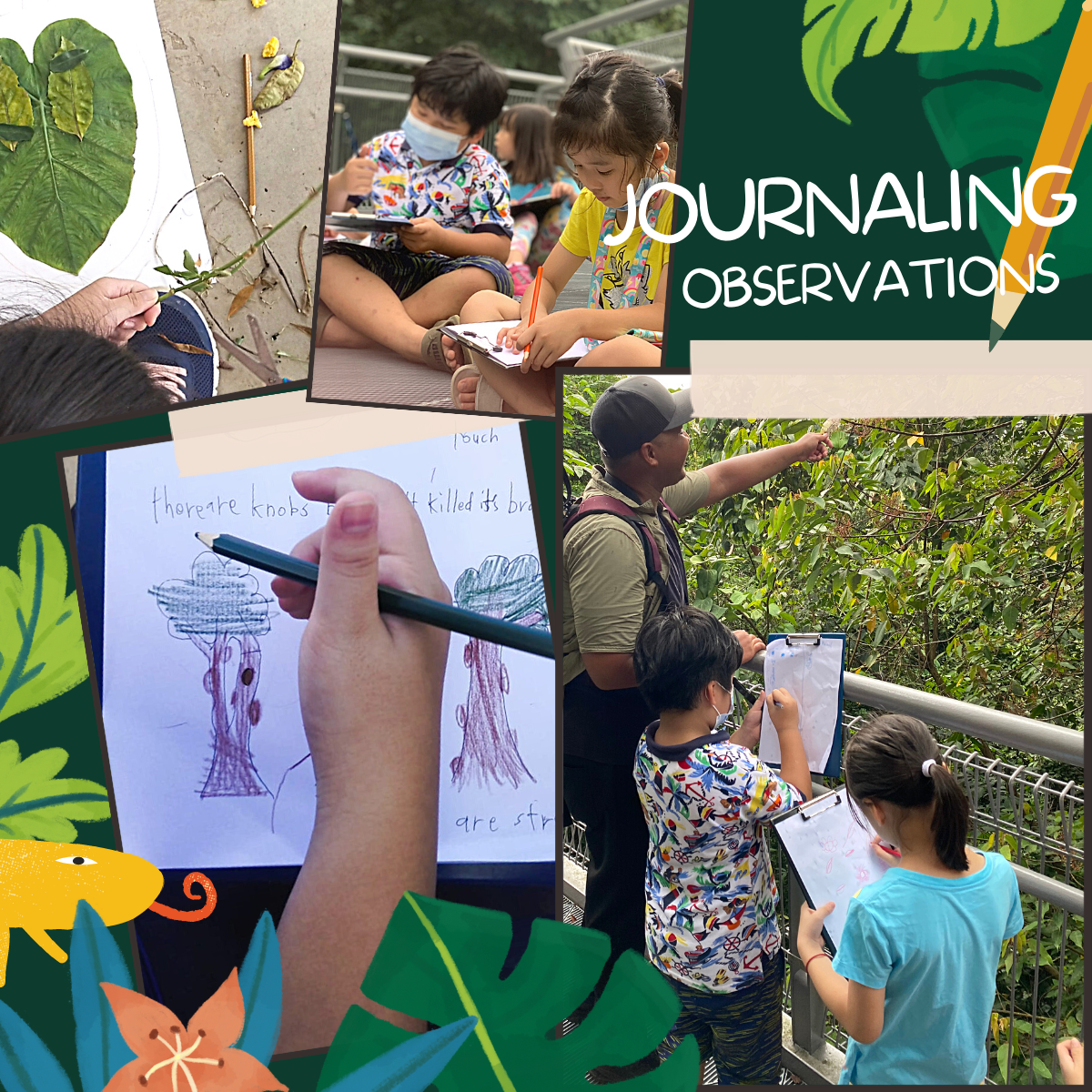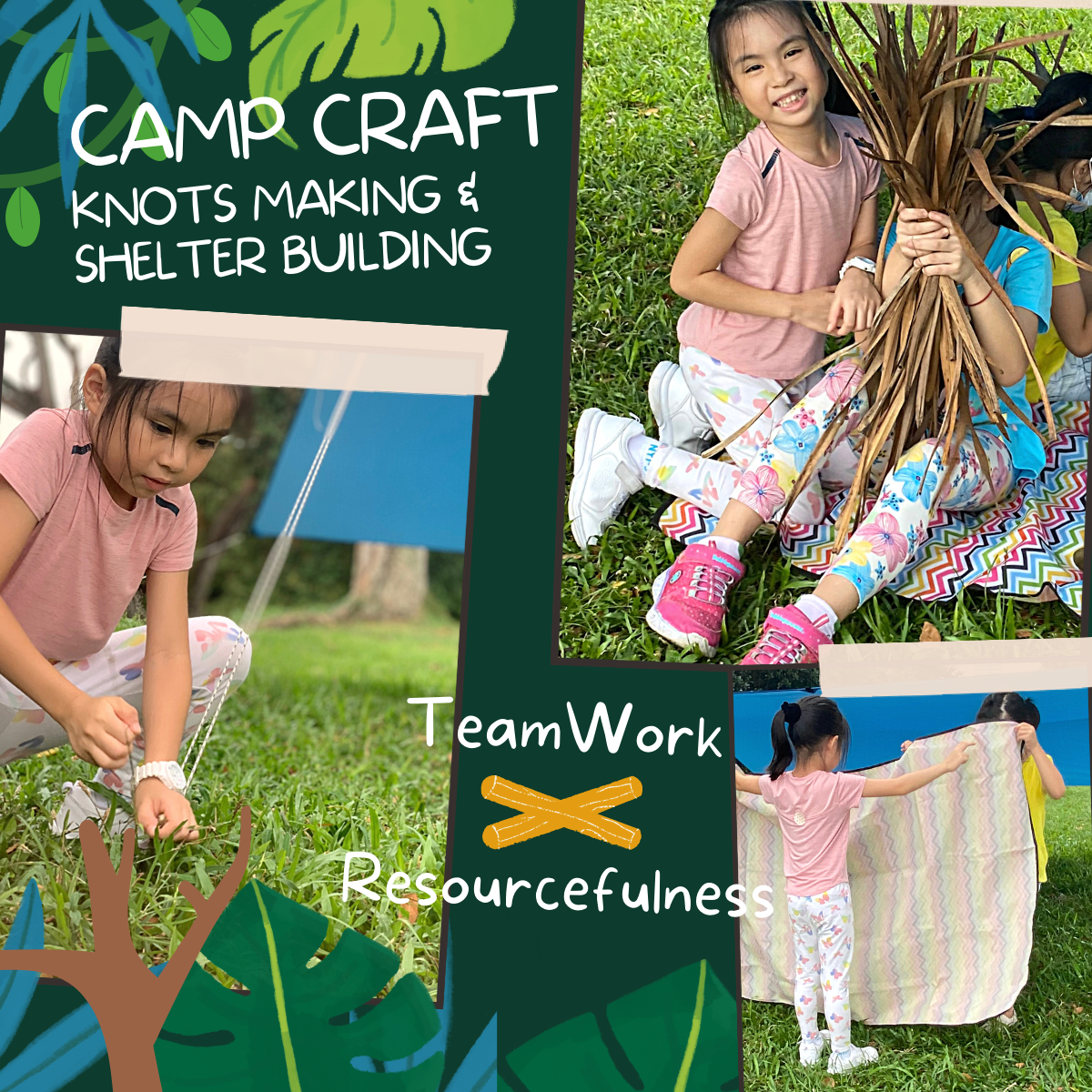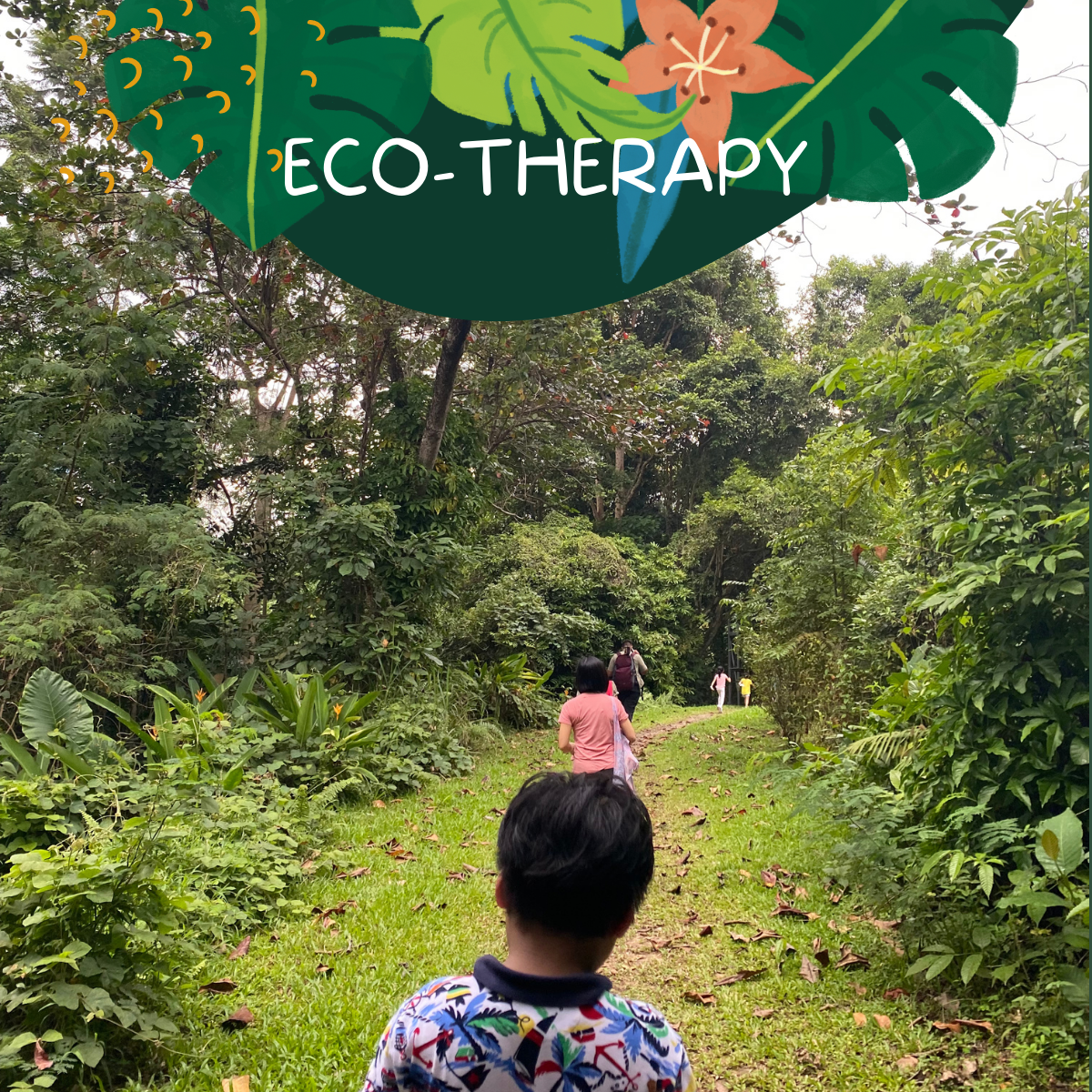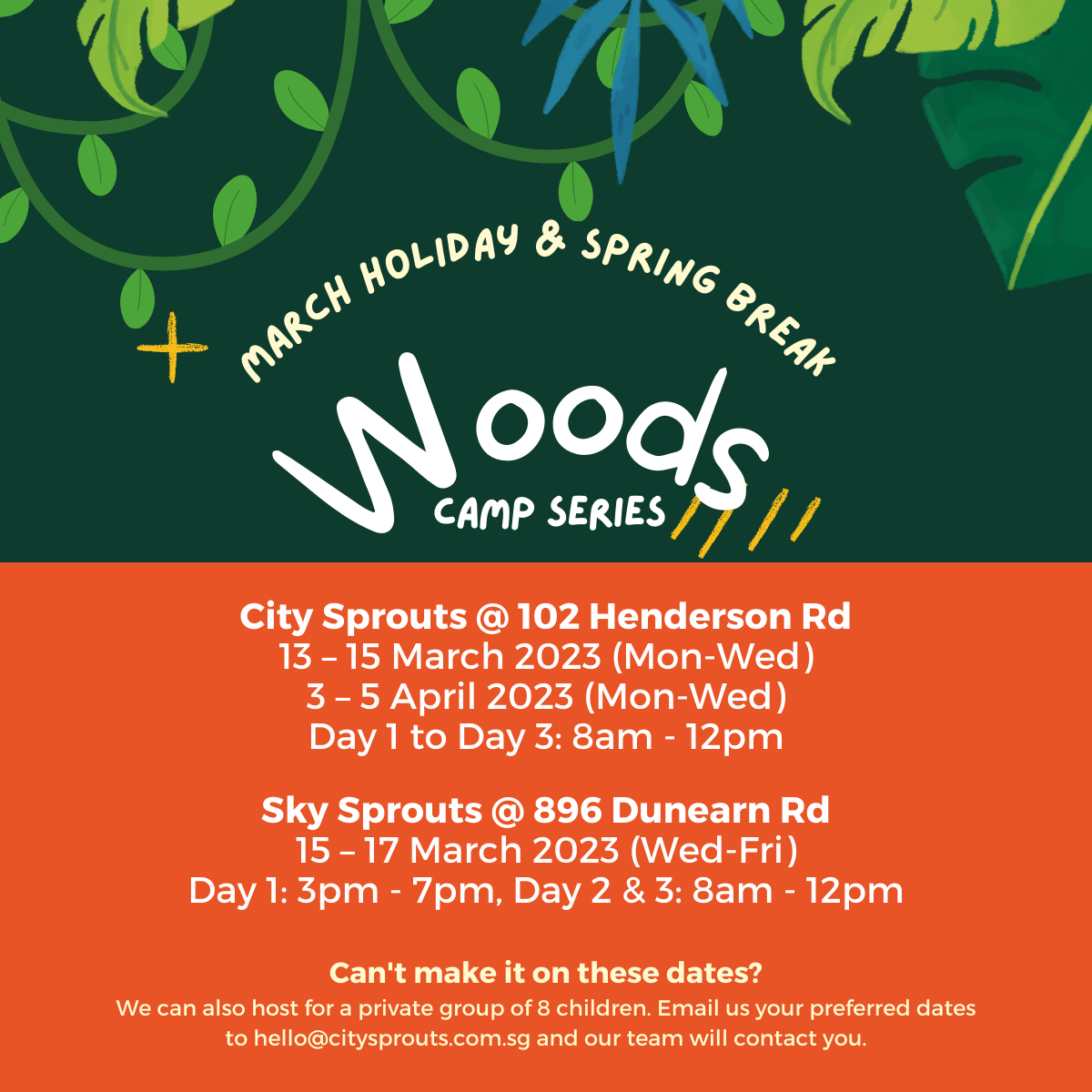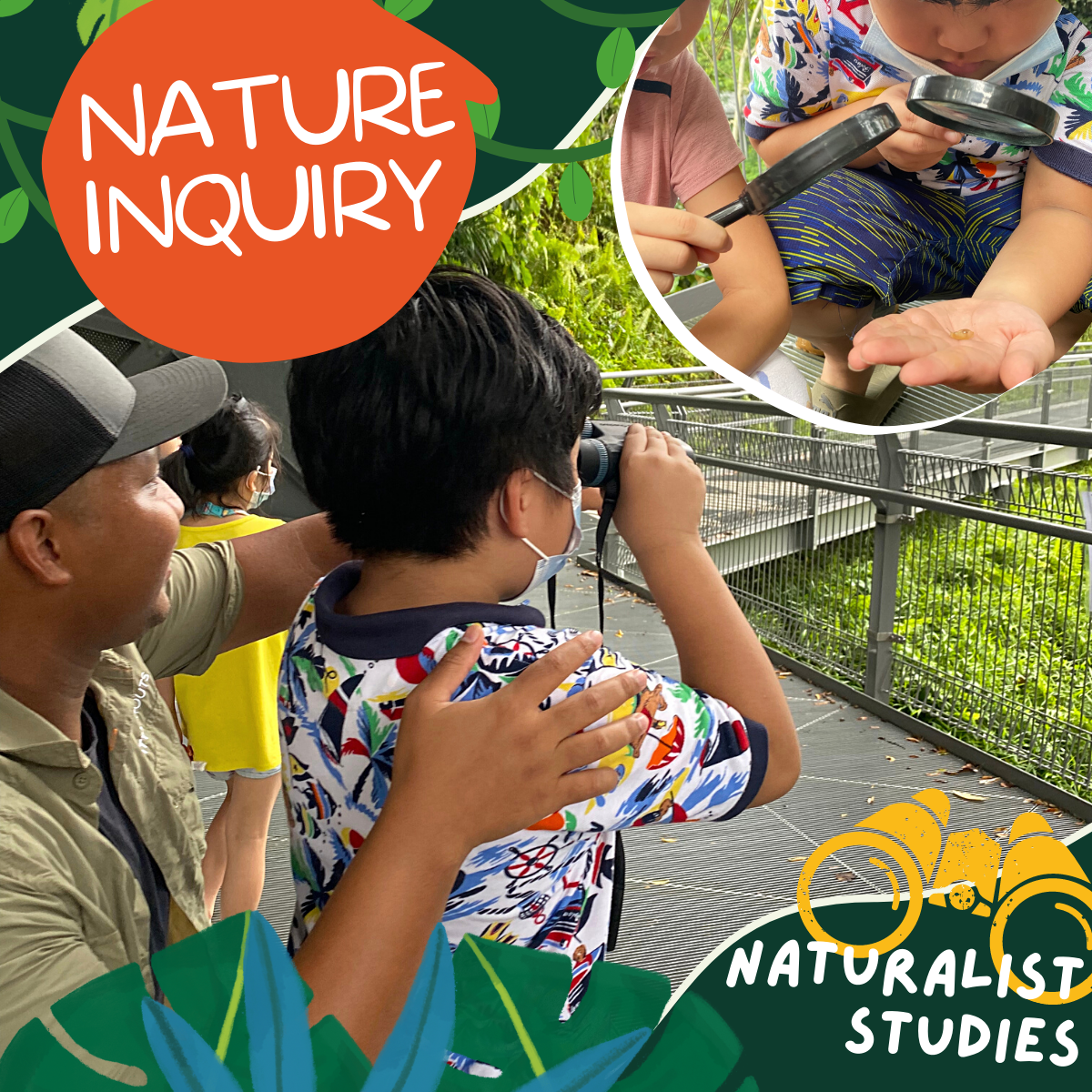 Nature-based experience
Help children to develop life qualities such as resilience, confidence, problem-solving, connection and environmental stewardship through nature play.

Choice of different locations:
· City Sprouts @ Henderson
or
· Sky Sprouts @ Bukit Timah
Let nature do the talking and the nurturing
Connecting with nature helps us care for ourselves and the earth.

Children are provided with the opportunity to engage in unstructured play activities. Playing in and with nature is a simple yet powerful activity that helps them understand the connection between us and our environment.
"
Reina had the most wonderful time and came home excited with new sketches, sticks, unique leaf each day. She loved her time in nature with her friends building shelter. The skills she learnt will be invaluable" - Parent
For Parents
Perhaps you have to work or simply cannot take the kids out during their holidays. Camps are a great way to have fun and make friends.
Our 3 days camp is tech-free, we get your kids off the couch, have fun and activate their minds and bodies. We foster inclusive, friendly and safe camp buddies.
Food is not provided, parents are encouraged to pack snacks box as we will have snack breaks along the way.
Can't make it on these dates?
We can also host for a private group of 8 children. Simply email us your preferred dates to hello@citysprouts.com.sg and our team will check on our availability for your dates.
Contact Us
Refund Policy

A minimum number of participants is required to proceed with the session. A full refund will be provided if the minimum number is not reached. Credit for the value of your ticket will be issued in the form of a coupon for any other reasons.

PDPA Notice

Please note that photos and videos may be taken during activities for the purpose of use on social media,  in e-newsletters and on our website. All media will not be used for commercial purposes, or in any manner that would exploit or cause malicious representation.

Indemnity Notice

As a participant, you acknowledge and waive all liabilities and claims on the following:
· Risks of injury from the activity.
· Risks that may arise as a result of an encounter with the presence of animals & plants.
· Heat related injuries and illness including but not limited to heat exhaustion, sunburn and dehydration.