Art with Red Pencil Singapore
Welcome to The Red Pencil (Singapore)'s vibrant activity corner at S.P.A. Sustainable Pets Arts event, where creativity knows no bounds! Step into a world of endless possibilities as we invite children and anyone who is young-at-heart to unleash their imagination.

Our activity corner is filled with a captivating array of art materials, just waiting to be explored. Come doodle, sketch and colour, and allow your inner artist to shine.
Date & Time:
30 June, 3pm to 7pm
1 July, 2 July, 12pm to 4pm
Venue: South Beach Avenue, 26 Beach Road

Also, at the activity corner, you will behold our captivating "Tree Of Hope", beckoning you to share your artworks and heartfelt messages. Feel free to hang your creations of inspiration on the "tree"!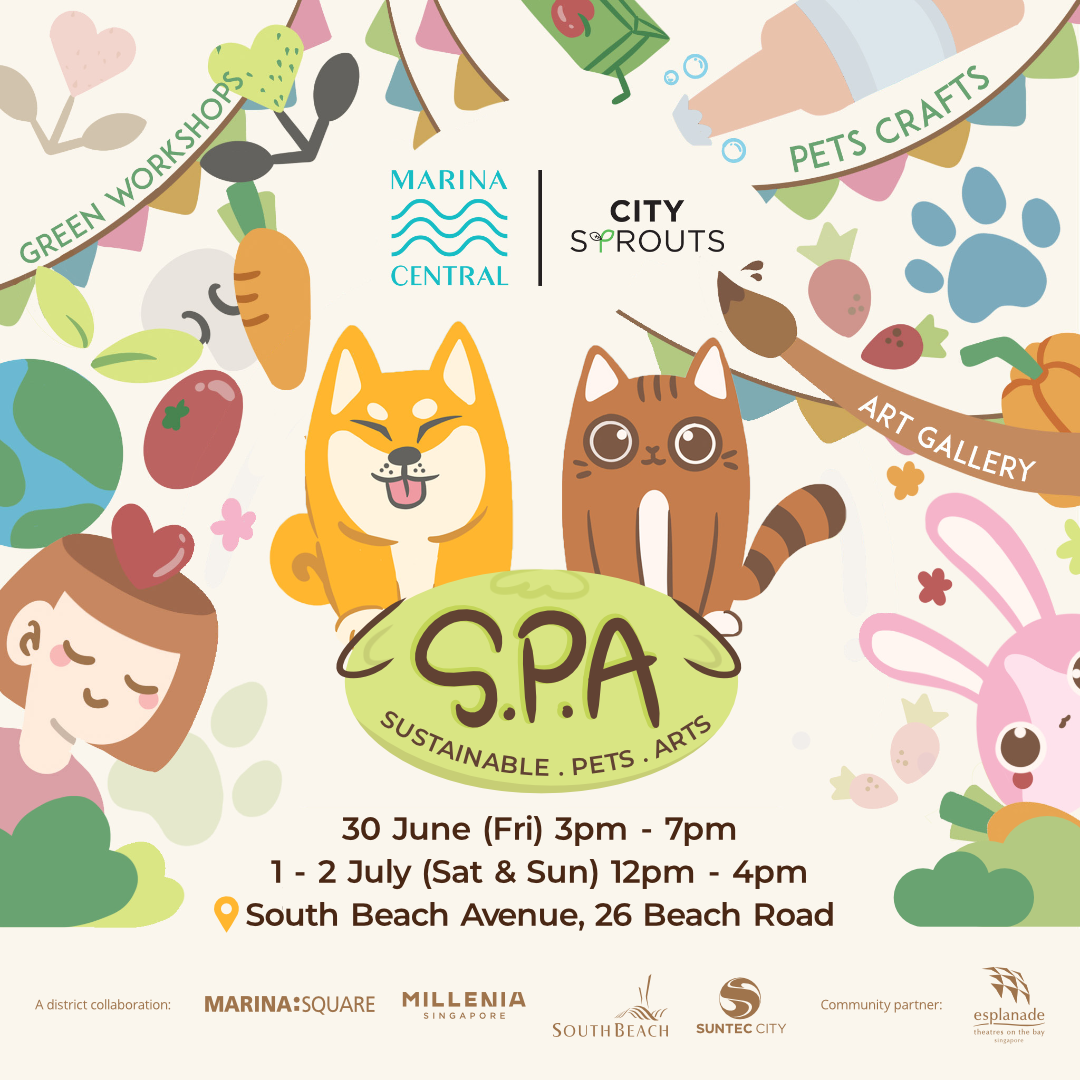 Other activities at S.P.A. Sustainable Pets Art Event
View all
Refund Policy

A minimum number of participants is required to proceed with the session. A full refund will be provided if the minimum number is not reached. Credit for the value of your ticket will be issued in the form of a coupon for any other reasons.

PDPA Notice

Please note that photos and videos may be taken during activities for the purpose of use on social media,  in e-newsletters and on our website. All media will not be used for commercial purposes, or in any manner that would exploit or cause malicious representation.

Indemnity Notice

As a participant, you acknowledge and waive all liabilities and claims on the following:
· Risks of injury from the activity.
· Risks that may arise as a result of an encounter with the presence of animals & plants.
· Heat related injuries and illness including but not limited to heat exhaustion, sunburn and dehydration.