MarinAlive - Reef Madness: DIY Coral Bookmark
Welcome to our workshop where kids can unleash their creativity and make a unique bookmark inspired by the vibrant world of coral reefs! Using sponges shaped like coral, and an array of colorful paints, kids will create stunning masterpieces that showcase the beauty and diversity of these underwater ecosystems. Unleash their inner Henry Matisse!
With every brush stroke, kids will explore their imagination and express themselves through art while having a blast. They'll also have the opportunity to connect with other budding artists and share their unique creative vision.
At the end of the workshop, each child will have a functional and beautiful bookmark that captures the essence of the amazing coral reefs, vital to our planet's health, and their inner artist.
Regular price
Sale price
$0.00 SGD
Unit price
per
Sale
Sold out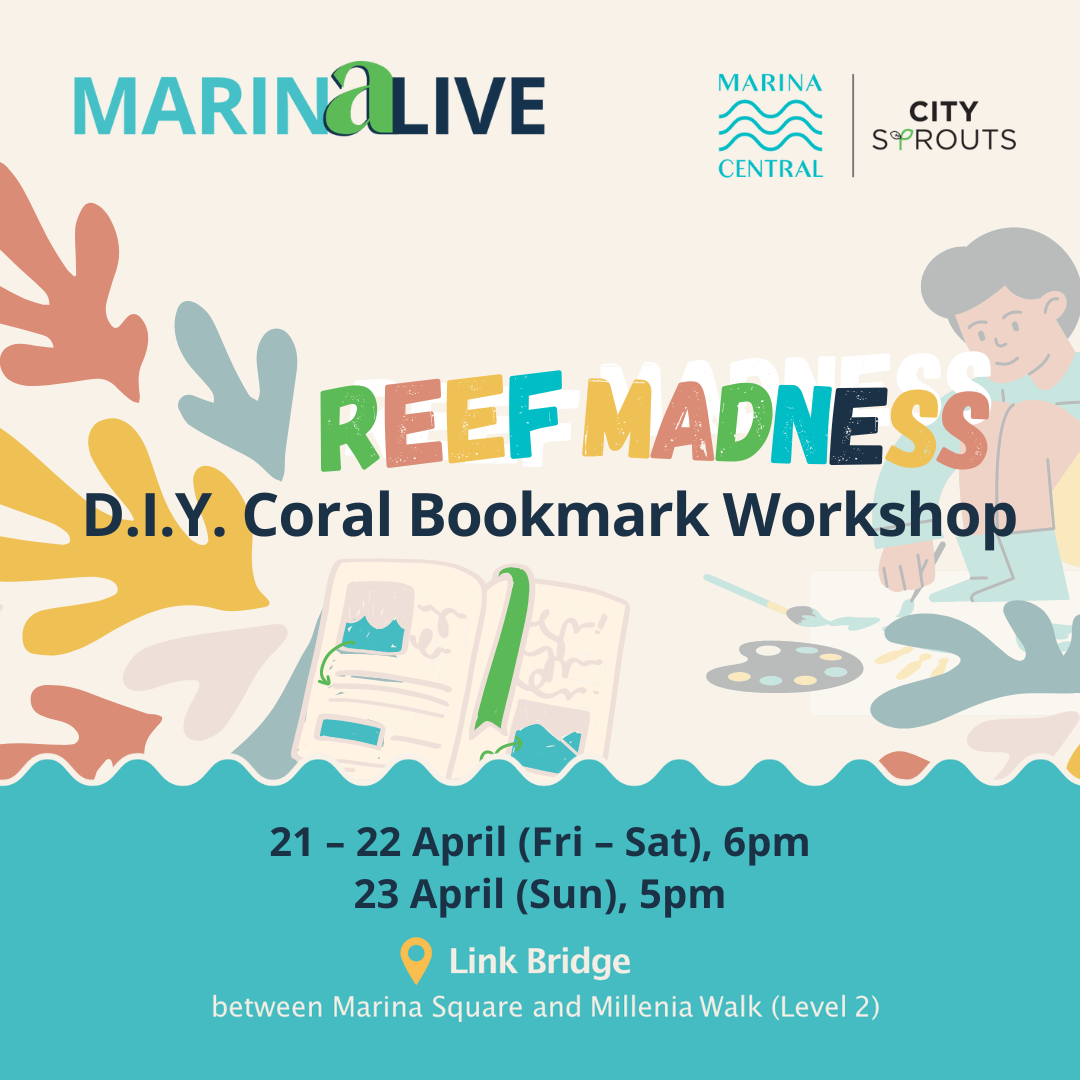 Other experience & workshops at MarinAlive Event
View all
Refund Policy

A minimum number of participants is required to proceed with the session. A full refund will be provided if the minimum number is not reached. Credit for the value of your ticket will be issued in the form of a coupon for any other reasons.

PDPA Notice

Please note that photos and videos may be taken during activities for the purpose of use on social media,  in e-newsletters and on our website. All media will not be used for commercial purposes, or in any manner that would exploit or cause malicious representation.

Indemnity Notice

As a participant, you acknowledge and waive all liabilities and claims on the following:
· Risks of injury from the activity.
· Risks that may arise as a result of an encounter with the presence of animals & plants.
· Heat related injuries and illness including but not limited to heat exhaustion, sunburn and dehydration.