Sound Bath Healing | World Mental Health Day
Sunset Sound Bathing Workshop: Nurturing Mental Wellbeing
Date: 20th October 2023, Friday
Time: 6pm - 7.30pm
Location: 896 Dunearn Rd, #05-04, S589472
In collaboration with People's Association for World Mental Health Day, join us for an extraordinary evening of serenity and self-discovery at our Sunset Sound Bathing Workshop, where nature's beauty meets the healing power of sound. Set against the breathtaking canvas of the setting sun, this workshop is meticulously crafted to promote mental wellbeing, relaxation, and inner harmony.


How does this work?
The sound waves vibrate body cells and let them release excess tensions and accumulated emotions stored within. It also brings our nervous system into a balanced state in which we will feel "relaxed" during the session. Let the gentle vibrations guide you into a state of deep relaxation, relieving stress and promoting mental clarity.


What to Expect:

Basic breath-work to synchronise our mind, body and soul
Simple guided meditation to discover your inner self with ease
Sound integration with singing bowls and other healing instruments
Grounding self-care massage
Enjoy aromatised water infused with nature's goodness
Discussion on the benefits of Sound Healing on mental wellbeing
At our workshop, we recognise the profound connection between sound, nature, and mental wellbeing. Sound bathing has been proven to reduce anxiety, enhance emotional well-being, and promote a deep sense of peace. By combining this ancient practice with the awe-inspiring beauty of a sunset, we offer you an opportunity to rejuvenate your mind and nurture your soul.
Secure your spot as we embrace the tranquillity of the moment, indulge in the richness of sound, and bask in the glow of the setting sun!
Sign up with the "Sign Up Now" button below.
Regular price
$35.00 SGD
Sale price
$5.00 SGD
Unit price
per
Sale
Sold out
Location

Sky Sprouts

Link@896 at Bukit Timah (formerly known as Sime Darby Centre)
896 Dunearn Road, 589472
Level 5 Rooftop
Conveniently connected to the King Albert Park MRT Station.
Wet Weather Policy

As the event is outdoors, we will be monitoring the weather on the day itself. In the event of rain, we will be cancelling the event at latest 5pm on the day itself and you will be informed via email. Tickets will be fully refunded in the event of wet weather cancellation.

Should there be rain midway during the event, the show will still go on and no refund will be made.
Share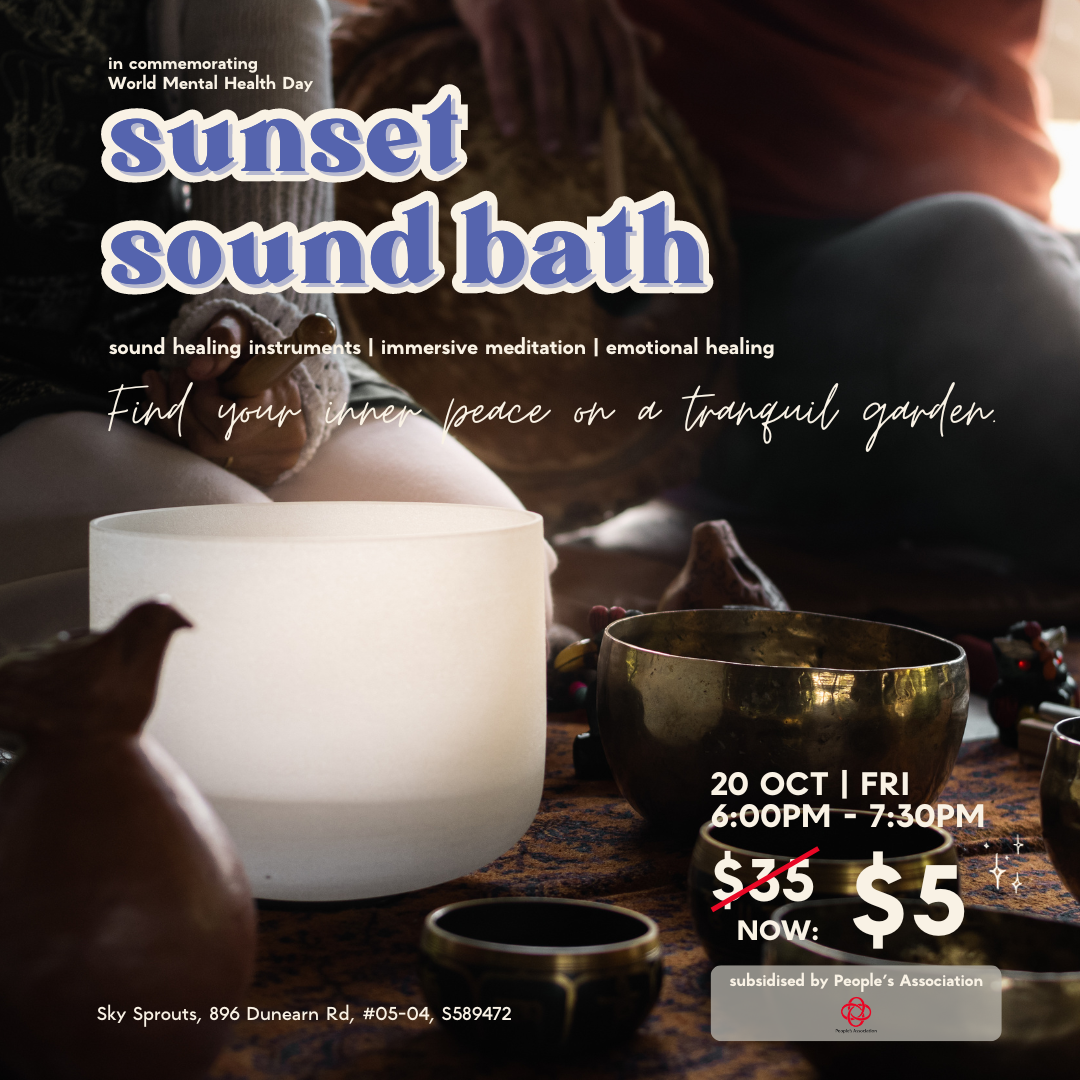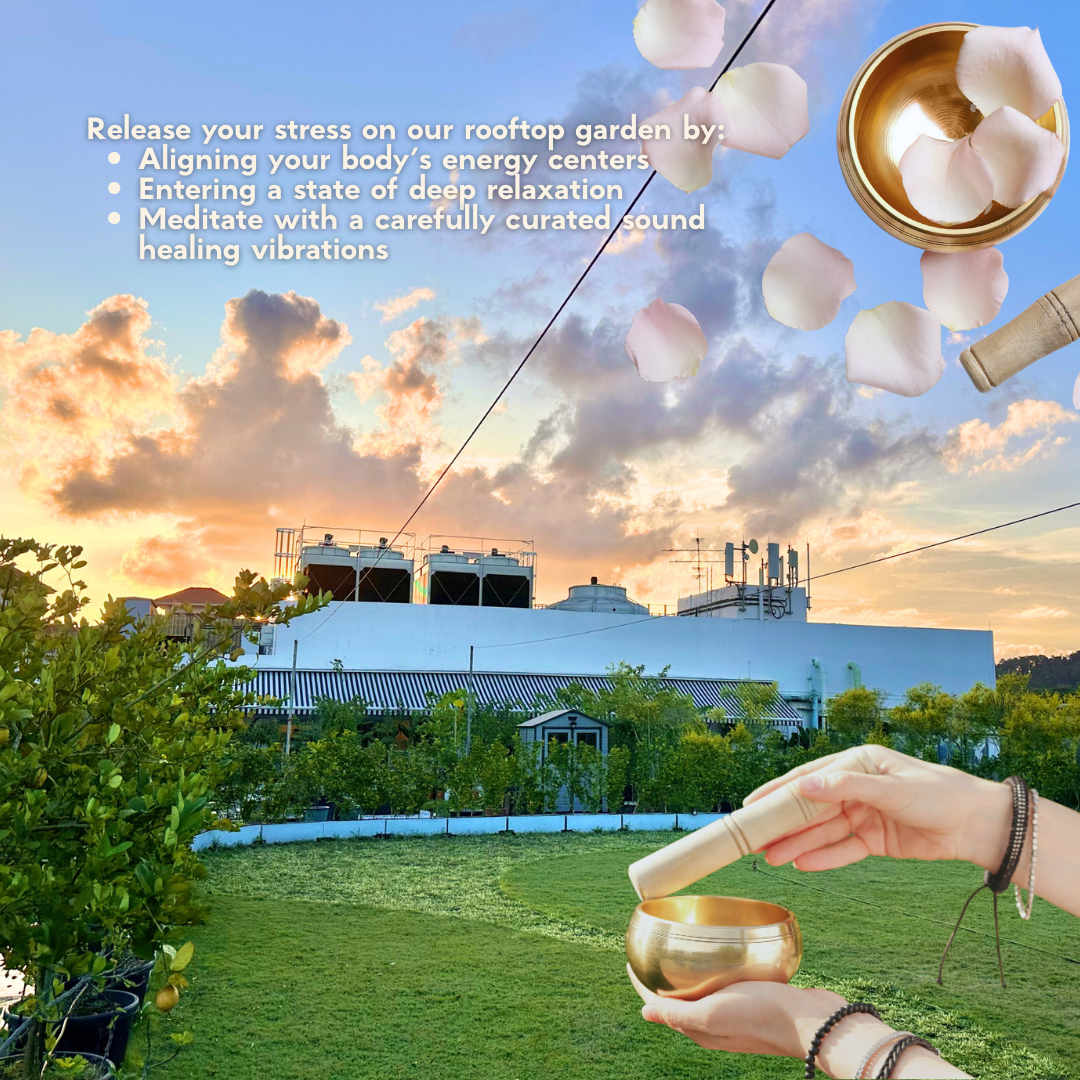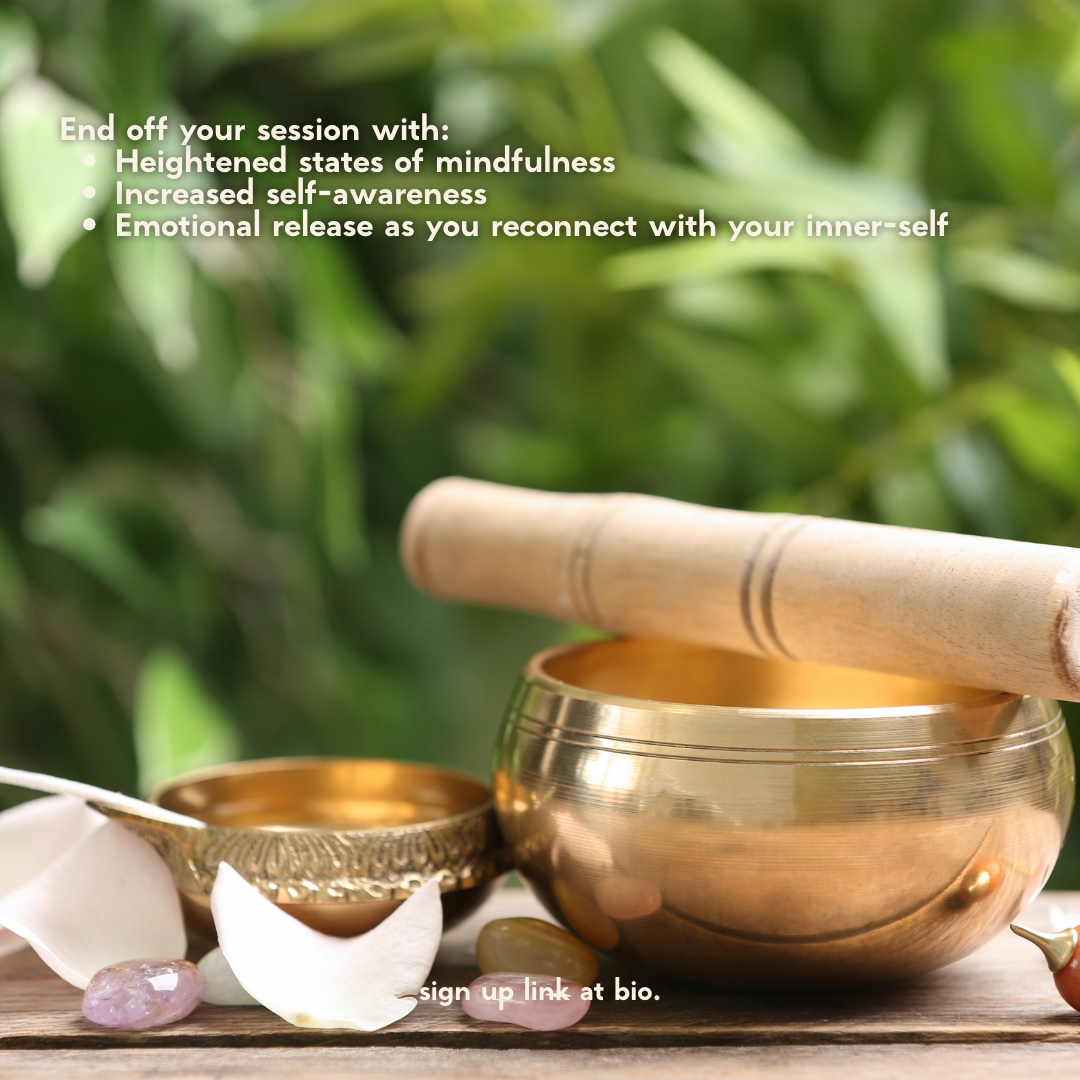 Refund Policy

A minimum number of participants is required to proceed with the session. A full refund will be provided if the minimum number is not reached. Credit for the value of your ticket will be issued in the form of a coupon for any other reasons.

PDPA Notice

Please note that photos and videos may be taken during activities for the purpose of use on social media,  in e-newsletters and on our website. All media will not be used for commercial purposes, or in any manner that would exploit or cause malicious representation.

Indemnity Notice

As a participant, you acknowledge and waive all liabilities and claims on the following:
· Risks of injury from the activity.
· Risks that may arise as a result of an encounter with the presence of animals & plants.
· Heat related injuries and illness including but not limited to heat exhaustion, sunburn and dehydration.
Other Programs in Sky Sprouts